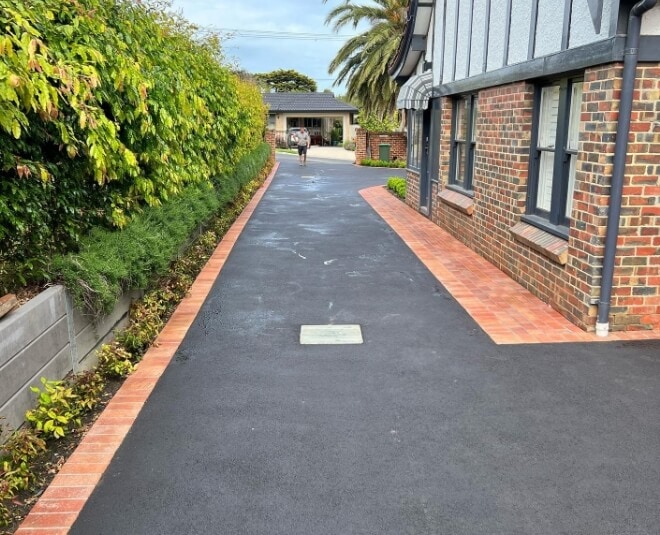 Asphalt Driveways Cheltenham
We've got more than 15 years of experience behind us in the asphalting business and know exactly what is required to deliver a top-quality and reliable service on each and every job we take on, including laying eye-catching new driveways.
The Ozzy Asphalt team can provide tailored services and solutions for both commercial and residential areas, constructing driveways that will suit daily traffic demand and constant exposure to harsh weather conditions. We also offer asphalting services suitable for roads and educational facilities.
For more information on our available asphalt services, Cheltenham residents can contact our team today.
Roads

Patchwork and potholes, footpath reinstatements, traffic management and crack sealing

Commercial Asphalting

Shopping centres, Racecourses, carparks, airports, industrial hubs & factories, footpaths and sporting facilities

Construction surfacing and repairs of small to medium business for both domestic and commercial customers.

Residential

Plumbing, excavation and earthworks, driveways

Educational Facilities

Primary and secondary schools, universities, kindergartens and child care centres
Our Services
No Project Too Big Or Too Small for Ozzy Asphalt
Why Choose Us
20+ Years in the Industry

20 million Public Liability Insurance

Family Owned & Operated

Experienced & Fully Insured Staff

Risk Assessed Machines with Service History

SWMS & Prestarts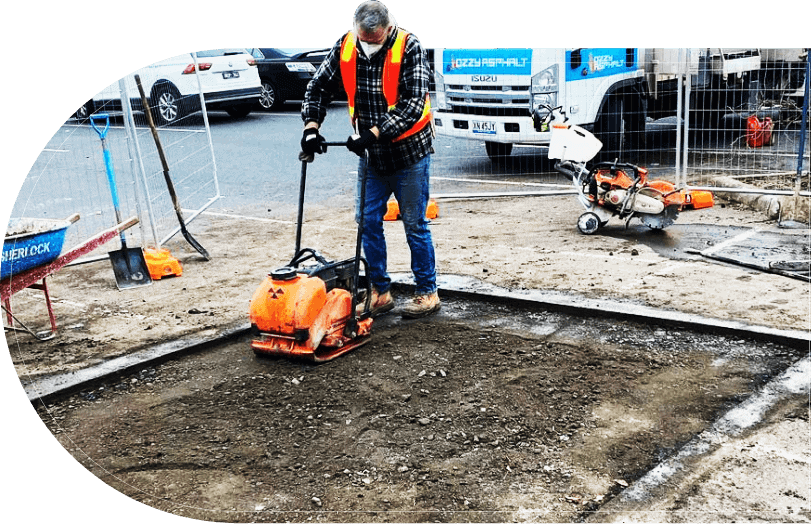 Ozzy Asphalt
Our Projects Gallery
I had Ozzy Asphalt do my concrete under my verandah with a path to the gate. I absolutely love it. Jordan also put crushed rock around some of the back section of my home. I could not be happier. Thank you Jordan. I highly recommend Ozzy Asphalt.

Carolyn Cazz

the team at ozzy asphalt came and excavated and resurfaced my asphalt driveway. I couldn't be happier with there service.

Aj Pratico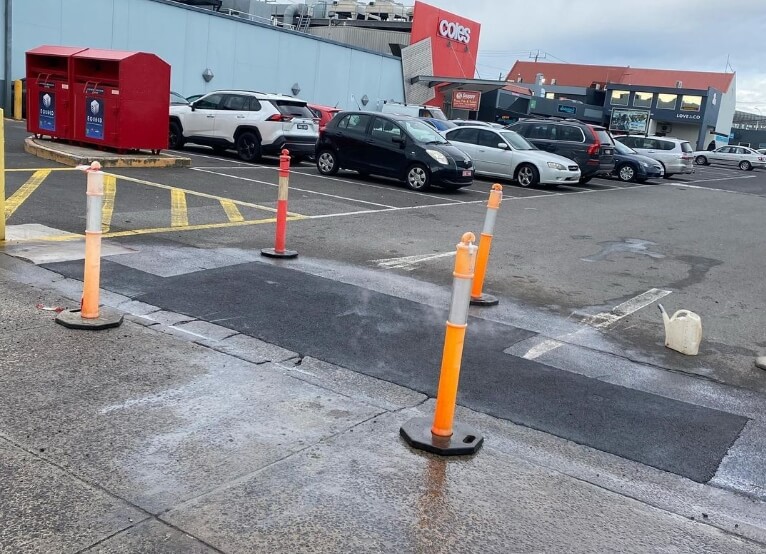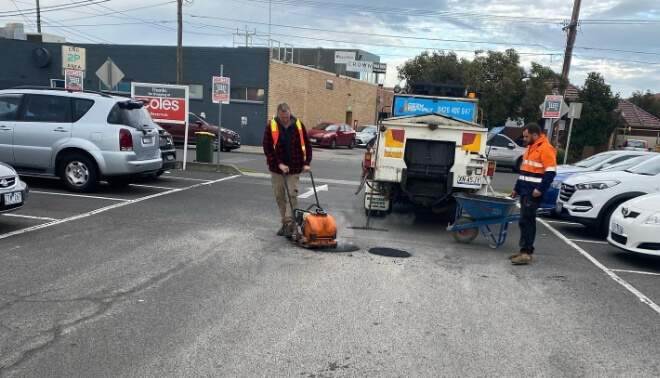 Comprehensive Asphalt Repairs in Cheltenham
Are you dealing with cracked or damaged asphalt? Thanks to our tried and tested services in asphalt repairs, Cheltenham residents can find a hassle-free and lasting solution to even the most serious asphalt issues.
No matter how big or serious the damage might be we will be there to deliver an expendable service that will have the asphalt looking as good as new. Our team provides 24-hour turnaround periods on all asphalt repairs, meaning our customers never have to wait long for top-quality services.
Here at Ozzy Asphalt we also provide sought-after services for asphalt car parks, cross overs, and pathways, as well as paving and landscaping concepts.
Call the Ozzy Asphalt team today on 0420 406 647 to learn more about what our asphalt repairs services can do for you.
---